About Us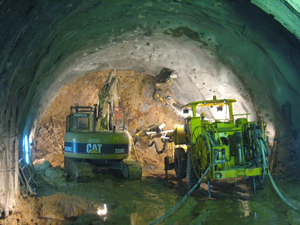 S
ince the establishment of The University of Hong Kong and the Faculty of Engineering in 1912, the Department of Civil Engineering has nurtured many brilliant leaders in the civil engineering discipline and made significant contributions to the local and overseas community. The Department is constantly looking ahead to enhancing its goals in education, research and community services in order to keep abreast of the ever-changing demands of modern society. We are very pleased to have ranked 9th globally for the second year under the QS University Subject Rankings 2016 in the subject area of Civil Engineering.
The Department has switched to a new and innovative 4-year curriculum in 2012, to equip students with knowledge beyond traditional civil engineering coupled with versatile options, for example the double degree and the major/minor. In our new 4-year curriculum, greater emphasis is placed on experiential learning in the form of project-based design, where students participate in engineering projects relevant to their fields of study. A new curriculum development plan has also been developed in the new triennium and from the 2017-18 academic year, we would introduce new 'specialisations' for students, to allow them to focus on certain areas for more in-depth studies.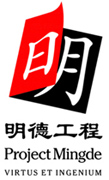 Since 2004, the Department has also established the Project Mingde, where arrangements are made for our students to take up the design and construction of real life projects in China. The first project - Mingde Building, a primary school, was built in the Guangxi province in 2005 and the second project - Gewu Building, a dormitory for the Rong Shui Vocational Training School, Guangxi province, was completed in 2008. The third project, a kindergarten in Chongzhou, Sichuan Province was completed in Nov 2011. The fourth project was building of Chaoyang Bridge at Yingdong Village, Guangxi Province and it was completed in June 2013. The fifth project, a Community and Cultural Centre at Dabao Village, Guangxi Province was completed in May 2015. In 2016, the latest project of Project Mingde is to build a teacher accommodation for Daping Primary School in Guangxi Province. We would continue to look for meaningful and educational projects and opportunities for our students.
Through the Mingde Projects, the educational goal of bringing real projects into the classroom and, vice versa, bringing the classroom into the projects, is realized. The Department is very fortunate to have a group of dedicated alumni to provide professional guidance and mentorship to our students for these various projects.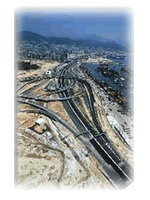 The Department has continuously attracted top students and earned a good reputation in both academic and industry. With the government's implementation of mega-infrastructure projects, there is a great demand for civil engineers. Moreover, the construction boom in the Mainland, the Middle East and beyond, also opened up new opportunities for young and enthusiastic civil engineers to participate in the boundless infrastructure developments in China and overseas. The Department of Civil Engineering will continue to devote itself to teaching and research for the betterment of society.